Save on Plant a Memory favors in 2012 with coupons
Happy Holiday Memories
…Plant a Memory Wedding Favors
Greetings!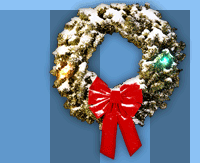 It is that time of year again were we want to thank all of our wonderful
customers for their patronage . To all our past and future friends we invite you to plant your dreams and watch them grow in 2012!
When Christmas bells are swinging above the fields of snow,
We hear sweet voices ringing from lands of long ago,
And etched on vacant places
Are half-forgotten faces
Of friends we used to cherish,
And loves we used to know.
- Ella Wheeler Wilcox
Sincerely,
Sheila , Robin, Amy, Allie
go green with Plant a Memory favors for a greener tomorrow
Check us out on Facebook for daily articles and snippets on weddings, showers and green stuff, FREE shipping when you use the promo code.
Take a Peek at our blog for advice, tips , recommendations and deals we offer every week.
Check outhow to scribe "thank you " notes , an awesome tool.

You are receiving this email because you visited Plant a Memory Wedding Favours at a show or online . We wanted to remind you about our "green" favors , unique keepsakes inspired by nature for your wedding & shower guest gifts.
If you attended a shower,you would have received a seed favor sample with a
Promo Code: for 10% savings.
If you responded online or ordered from us in 2011 you are also eligalbe for this end of year discount
Orders received by January 30, 2012 you can use this code:
Holfavors-11 for an holiday special savings of 20%

Give Eco-Chic Favors in 2012 Shop at: http://www.treebeginnings.com/
Hi! Welcome to the Tree Beginnings Blog
Thanks for dropping by! Feel free to join the discussion by leaving comments, and stay updated by subscribing to the RSS feed.
TREE BEGINNINGS BLOG ARCHIVE

OUR LATEST ARTICLES

SEARCH OUR BLOG POSTS...




PAGES